Electrolyte capsules
Regular price
$15.00 SGD
Sale price
$15.00 SGD
Unit price
per
Sale
Sold out
The blister-packed capsules are ideal when relying on fluid from feed stations. 15 capsules per box, 250mg of sodium per capsule. Swallow with water.


15 swallowable capsules in a waterproof blister-pack, making them more convenient when carrying fluids is tricky
Each capsule contains 250mg of sodium, making them stronger than most electrolyte capsules
Enhances the absorption of water during physical exercise
Formulated to aid fluid absorption, whilst being easy on the stomach
Independently batch tested for a wide range of prohibited substances on the World Anti-Doping Agency (WADA) list
Vegan

Directions
Swallow 1-3 capsules for every ~500ml of water you consume during sweaty exercise lasting more than about 90 minutes.
Take our free online Sweat Test for more personalised usage advice.
Nutritional Information
Each capsule contains:
Sodium: 250mg
Potassium: 125mg

Ingredients
Tri-Sodium Citrate, Sodium Chloride, Potassium Chloride, Tri-Potassium Citrate.
Capsule Shell: Hydroxypropyl Methylcellulose (Vege cap), Calcium Citrate, Magnesium Oxide, Magnesium Citrate, Magnesium Stearate.
Other Information

Store in a cool, dry place
This product should be used when you're sweating for prolonged periods.
This product is a food supplement. Do not use as a substitute for a varied diet!
Store out of the reach of young children!
Share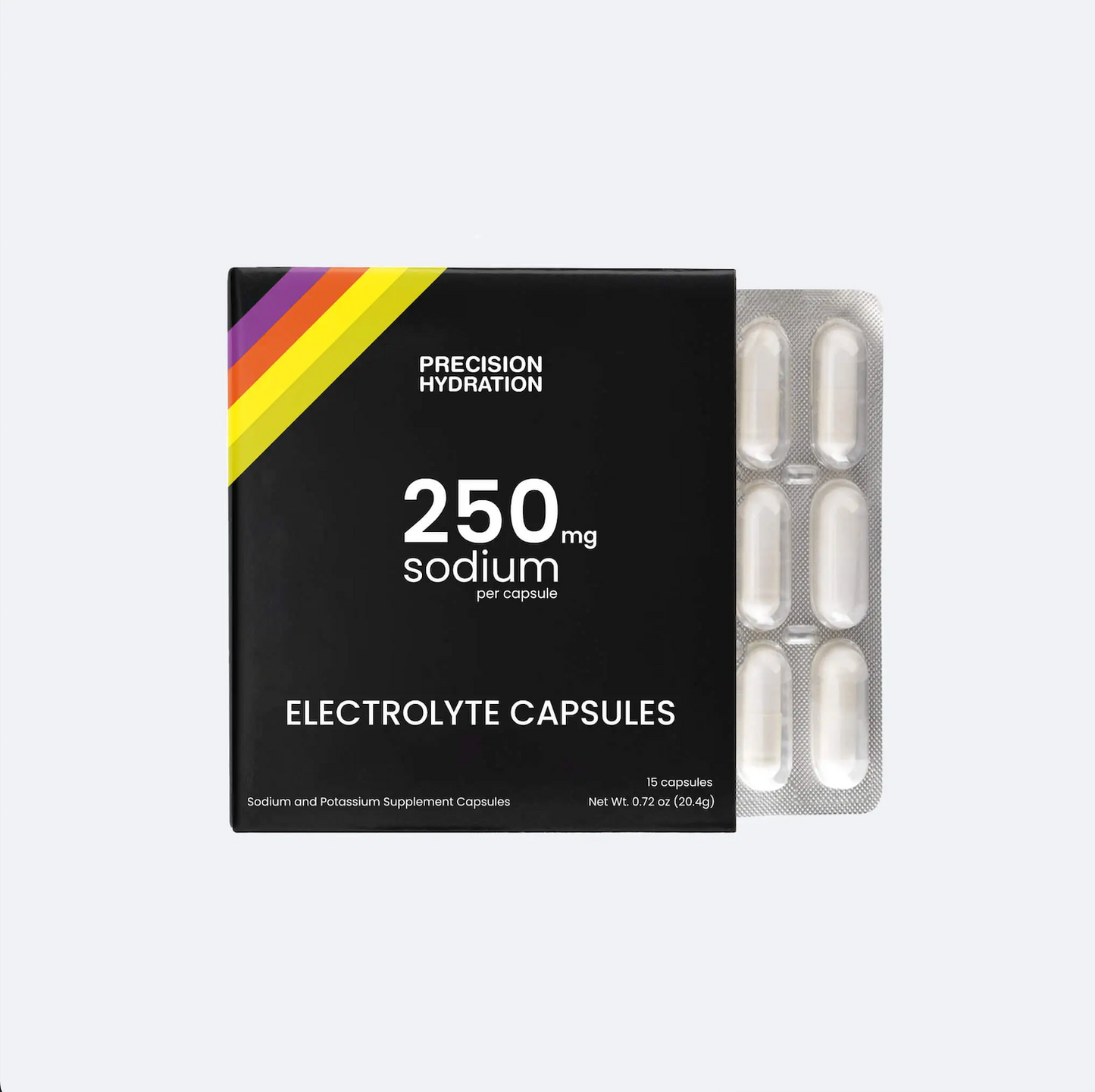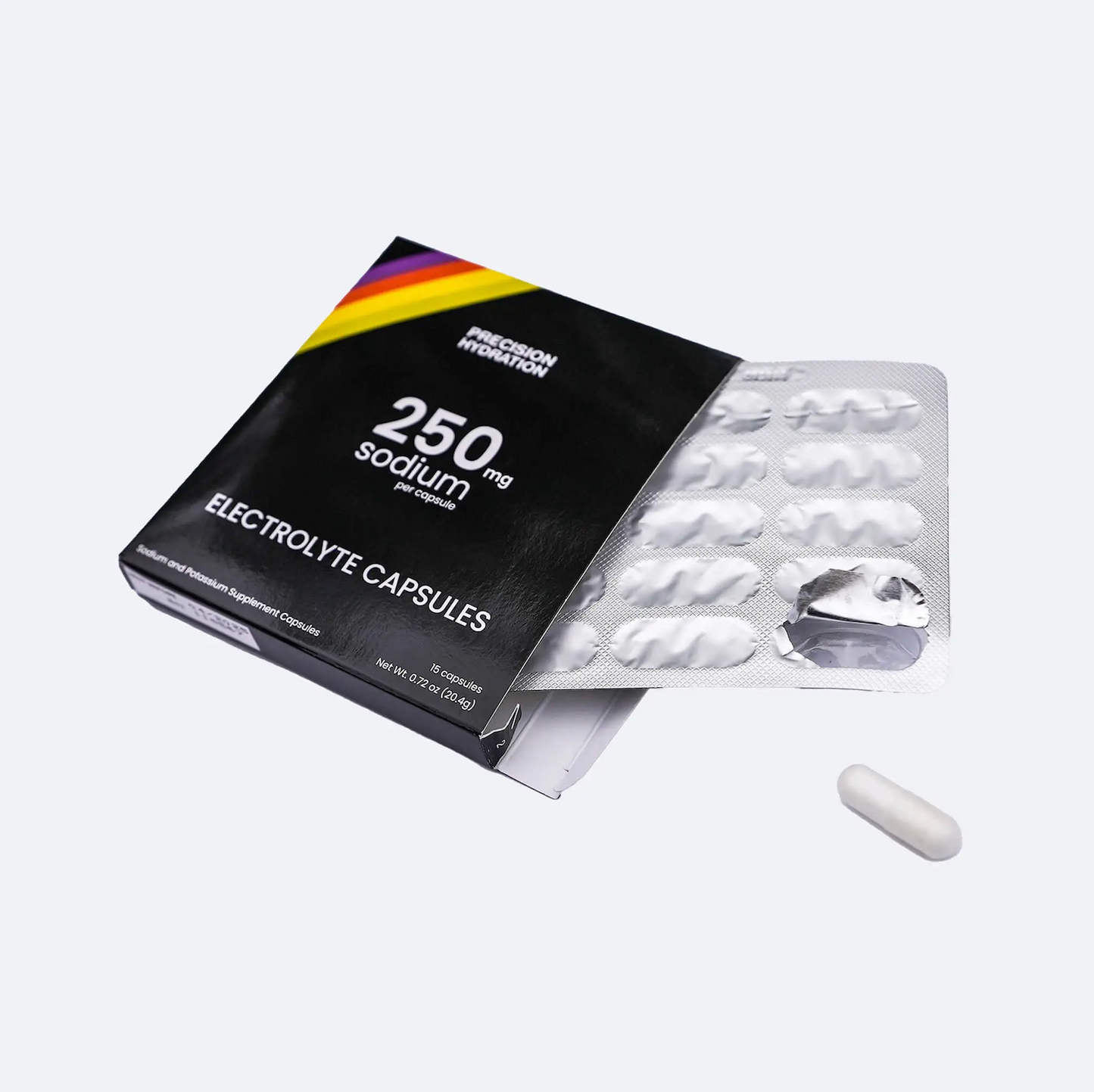 Race Prep
Getting the to start line in optimal condition requires a structured training plan. Get Coached to optimise, track and enjoy your training today.
Start Training